Sandra & Paolo
We wanted to do a prewedding shoot in Singapore and wanted to get a local photographer who would be familiar with the nice location shots. We looked at over 30 photographers in and Nat stood out amongst the rest. He was extremely accommodating and easy to talk to from the very beginning so it was easy for us to decide to book him.
During the actual shoot day, Nat made us feel very comfortable. We were initially very worried that we might not be able to pose well as we're not used to doing photoshoots at all but before we knew it, we were so at ease because of Nat. My praises do not end there, the pictures were all so gorgeous, we couldn't believe with the output! It was challenge to even shortlist pictures for the album printing!
I can say that choosing Nat as our pre-wedding photographer was one of the best decisions we've made. Nat has the talent, taste and eye for beautiful shots, and He doesn't rely on photoshop editing to create beautiful pictures. We highly recommend Nat to all soon to be married couples!
Thank you Nat! All the best! :)
---
Edison & Sze Yee
We engaged Nat for our pre-wed photoshoot and it was great. All of our requests were fulfilled. He was patient and friendly! Nat was very professional and well-prepared with an eye for details. He even did a mini album for my poodle which was awesome! A plus point of the shoot was being able to capture a perfect insight with my poodle.
Despite a tiring day, it was a day well spent with the fuss-free and professionalism photographer. Way to go Nat!
---
Sofrane & Jason
Our pre-wedding photos are exquisite! We are so happy with it. Thank you Nat!
---
Edsel & Kathrine
Thanks to Nat, we had an enjoyable pre-wedding photography experience for our outdoor shoot in Singapore. The shoot was conducted over two locations, Dakota Crescent and Gardens by the Bay East, and we have nothing but praise for Nat's professionalism and easygoing demeanour. Although it was his first time at Dakota Crescent, Nat quickly analysed the location and suggested the individual backdrops for the shoot after a short discussion. Over at Gardens East, he again impressed us with his knowledge of the location, suggesting the best places as the shoot progressed from day to dusk. A thorough and meticulous professional, Nat even laid on a wet pavement to get the best angle despite having no change of clothes! =)
Throughout the shoot, Nat was extremely accommodating and constantly checked if we have any shots that we wanted. His friendly nature helped made the process very comfortable, and we are extremely satisfied with the results. We will undoubtedly recommend Nat to anyone who needs a professional and reliable photographer for pre-wedding photography. Thanks Nat !
---
Martin & Felicia
We did our pre-wedding shoot with NATSTUDIOS in Kyoto, and subsequently as we were satisfied with his service, we also engaged his help for our actual wedding. Nat is a very professional photographer with many creative ideas. He is also very patient and accommodating. He has also done quite a few overseas shoot and hence, very knowledgeable on the beautiful spots to shoot overseas as well!
We highly recommend his photography services! No regrets from us!
---
---
Shirley & Yaoyuan
We started planning for our wedding in Dec 2014 and we chanced upon Nat's portfolio on theweddingscoop.com. We love how he was able to capture the "emotions" of the moment which was very evident in his actual day photographs.
Nat responded quickly and our first meeting was relaxed, fuss free and really productive. We settled on four location – Henderson Wave, Victoria Concert Hall, Coastal Settlement and Changi Costal Walk – for our 8 hour shoot.
During our shoot, Nat was very professional and well-prepared with an eye for details. My husband and I were both camera-shy and did not know how to pose. Thanks to Nat, he made the atmosphere light hearted and fun filled, effortlessly drawing out our laughters. To our surprise, he lay down flat on his tummy on the muddy/grassy area just to capture a different angle of us!
We engaged Nat as our actual day photographer as well. Really professional and we love the outcome of the photos! I really appreciate how he involved my 5 year old cousin during the photo taking session. My 5 year old cousin saw the pre wedding photos and insisted on bringing her toy camera photo to "take" photos on the wedding day. She "took" some and showed it to Nat. He encouraged her and even invite her to take the next few shots together.
Engaging, Creative and Professional, Thanks again Nat!
---
Khin & Soe
Soe and I can't thank you enough for capturing our pre-wedding session. The photos are absolutely amazing. Each and every image is filled with emotion and love- which really shows your incredible talent! Thank you so much for everything!
---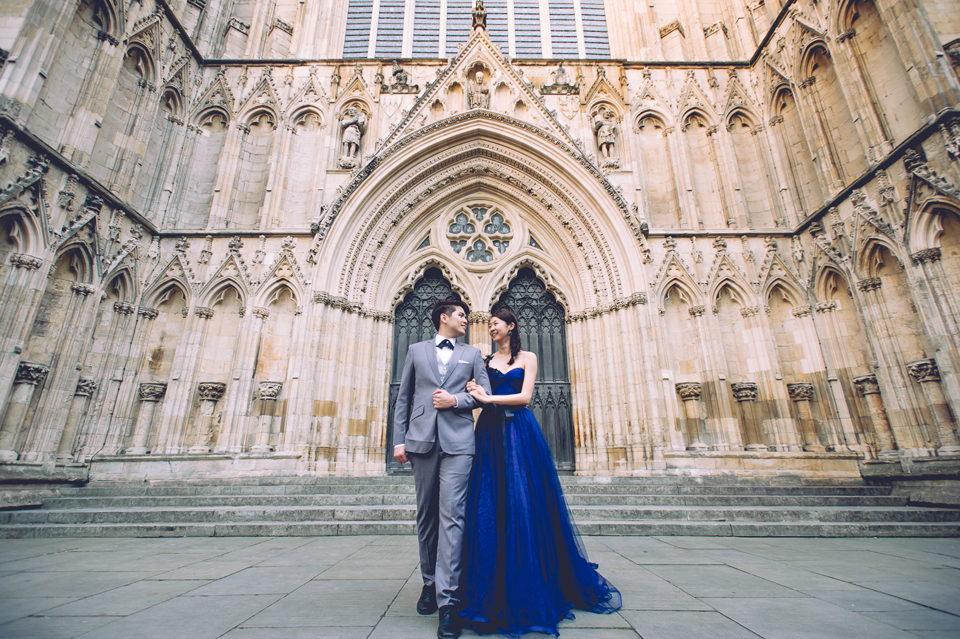 Matthew & Daphne
We engaged Nat for our overseas pre-wedding photoshoot in UK and thoroughly enjoyed the entire process! From the planning of the itinerary, gown/suit selections and actual photoshoots, Nat was extremely patient with us and accommodated any suggestions we had with great enthusiasm. He has a profound sense for detail and was able to capture our most magical moments against the scenic UK landscape. We are extremely satisfied with the end products and would definitely recommend him to anyone looking for a professional photographer. Thanks Nat!
---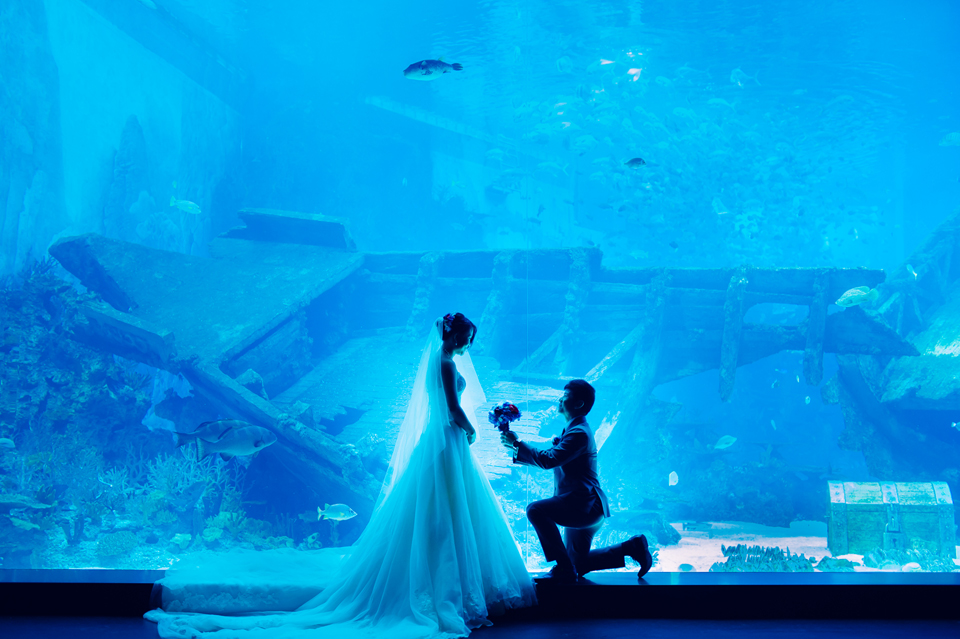 Hsin Yi & Aik
My fiancé and I engaged Nat for our pre-wedding shots in Singapore. Nat is a very professional and friendly photographer, which helped us to relax and enjoy the whole photoshoot process.
The final products were fabulous and both of us really love the shots. We have also decided to engage him as our AD photographer! Can't wait for the actual day to come and see the amazing photos he is gonna shoot!
---
Wanling & Wenbin
Thank you Nat for taking up the assignment to be our main photographer for our wedding! The day was eventful, perhaps more eventful than we'd like it to be, but Nat had been such a dear help to remain calm and collected throughout the day. That really helped us get through the day with a greater piece of mind.
The photos that he's sent us were great, and we're so looking forward to more pictures and we're quite sure they will be so amazing. Even though some things weren't in the favour of our shoot, his professional skills were able to counter the tight angles!
Once again, thank you for the great work on our wedding day!
---
Maxine & Shawn
My boyfriend and I engaged Nat for a commemorative outdoor shoot, and we really enjoyed ourselves. Nat's professionalism, yet friendly demeanour made us really comfortable during the shoot. His willingness to rough it out with us, and listen to our thoughts and suggestions made it feel like we just brought him out on our date. Even though we overran our official hours with him, Nat gladly stayed on to shoot us to get the sunset hour.
We loved the final photos that were sent to us! We loved his ability to capture our little moments, and his attention to detail that made the moments even more beautiful and precious. I would highly recommend Nat for your photoshoots!
---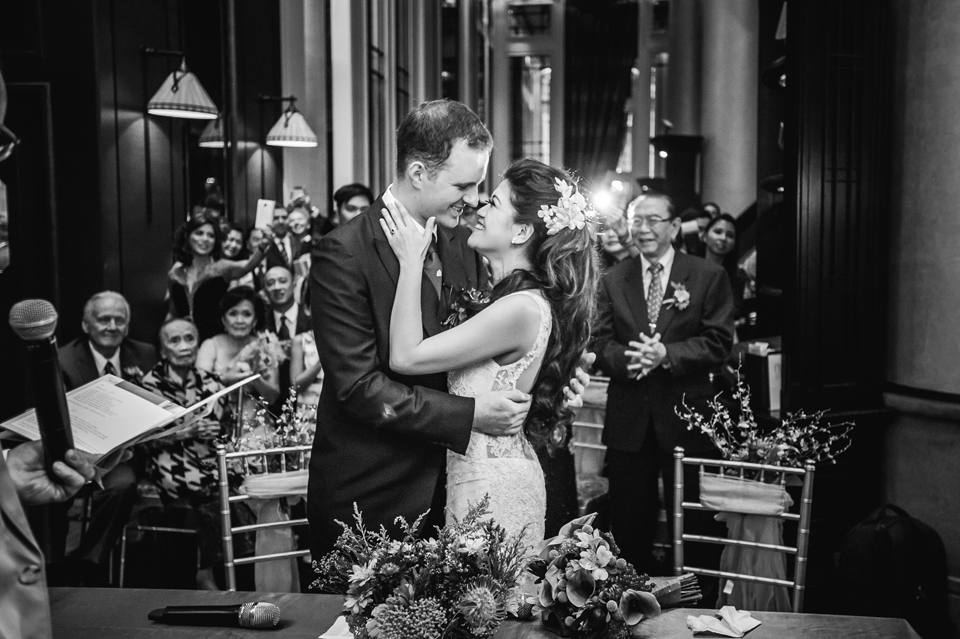 Cindy & Martin
We got married last year in September. Our venue was at The Fullerton Bay Hotel in a romantic restaurant called The Clifford. And the theme of our wedding was Rustic Romantic. We pictured an Autumn wedding with lots of orange brown leaves, red yellow roses, pumpkin and all those warmth things.
Choosing our wedding photographer was not easy. Because we want someone who can capture all emotions involved in a wedding without making us look too stiff. LOL and then we came across the website where NATSTUDIOS photos were shown, and we said We Want Him!
We got in touch with him directly without any hassle. First impression does matter. When we saw him, we felt immediately comfortable and knew that we are in good hands. Nat has been very patient and kind listening to all our requests. And on the wedding day, he was there earlier than the time agreed, he was taking pictures all the time and must be reminded to take a break and eat LOL.
The result came very fast in a nice neat packaging. And my God, all of the pictures were just BEAUTIFUL. Just exactly the way we wanted them all. He captured all emotional and beautiful moments and we are very satisfied with the results. If you work with Nat, you will see what I am talking about! Thank you Nat for being a part of our wedding and shared the romantic rustic moment at The Clifford.
---
Victoria & James
I chose Nat as our AD photographer on the strength of his portfolio. I thought his candid photos in particular were very engaging and showed off his eye for capturing the spirit of the moment. Nat himself was very responsive and professional. There was no fuss and he was very unobstrusive throughout the event. He was also good at corralling people into group shots. I got my digital photos one month after the event, which is very quick. Everyone who has seen the photos really likes them. I would recommend him unreservedly.
---
Eileen & Stanley
I got to know about NATSTUDIOS when Nat was the photographer for a friend's wedding and I was in the bridal party. Nat impressed me readily then with his jovial nature and his ability to put people at ease quickly. Of course, my friend's raving review of him and his lovely shots helped to cement my decision to engage him for my pre-wedding casual photoshoot. Sure enough, we had a very positive experience with Nat. Apart from being professional, patient and upbeat throughout the session, Nat was able to capture many candid and emotive moments beautifully. We are very pleased with his pictures, which are a source of joy every time we look at them. We would definitely recommend Nat to anyone looking for a wedding photographer!
---
Dallan & Victoria
We are so glad we engaged NATSTUDIOS for our wedding photography and videography. They were not only very professional throughout the long hours, but were also friendly and cheerful, adding to the joyous atmosphere. We are so grateful for their kind accommodation to our various requests like going down to the venue during our rehearsal to have a better feel of the place and give suggestions where to stand for nicer photos. Most of all, the photos and videos turned out beautiful! If you need photographers or videographers who produce great results whilst being faithful in the little things, we highly recommend NATSTUDIOS!
---
Sarah & Alvin
A wedding to remember – not only because it's my own wedding, but also because we had Nat as our photographer! From the time he arrived at my house at 5am, to the time we ended our wedding lunch reception at 5pm, he was all smiles throughout even though he didn't have much time to rest. He was very professional, gave us alot of ideas which translated very well in the photos. Nat was also able to provide timely advice to my husband and I on some of the traditional aspects of the wedding, which was extremely important so we do not do the 'wrong' things! All these could only be done through loads of experience, which Nat definitely has (in my opinion).
We were very glad we engaged NATSTUDIOS; and to the couples out there, if you would like your glamorous and not-so-glamorous (aka candid) shots to be beautifully captured, Nat is definitely the photographer to go to :)
---
Dennis & Tracy
There's no one else who came to my mind to see us through the proposal, pre-wedding and the actual wedding day, except Nat. The reason is simple, I can be who I am, we can be who we are in front of him. We can share with him our thoughts and likes, and Nat mixes them with his creativity, spontaneous creativity. Sometimes, you cannot re-create a moment. Moments pass you by so quickly, and if they're not captured, they're gone forever. Nat is superb in capturing moments, moments like these.
Looking back, we made the perfect choice. No regrets, only heartfelt gratitude. In our view, Nat is a world-class photographer, at least in our world. We're truly blessed.
---
Kent Kent & Yuming
I first got to know of Natstudios through friend's recommendation. My hubs hand and I were deciding among a few wedding photographers and ultimately decided to go with Nat for our ROM ceremony. One of the best decisions we had made for our wedding,
Communication between both parties are clear and Nat definitely has an eye for art and ability to capture emotive images. The ROM was an emotional one and I'm thankful that Nat was able to capture these precious moments of my late Mum for me. My hubby and I couldn't ask for more. Those photos turned out to be fantastic and way beyond expectation.
Got Nat to shoot for our actual day too :) Some of his photos of our wedding day will be featured in the upcoming issue of Style Weddings (Sept 2014). Do check them out.
---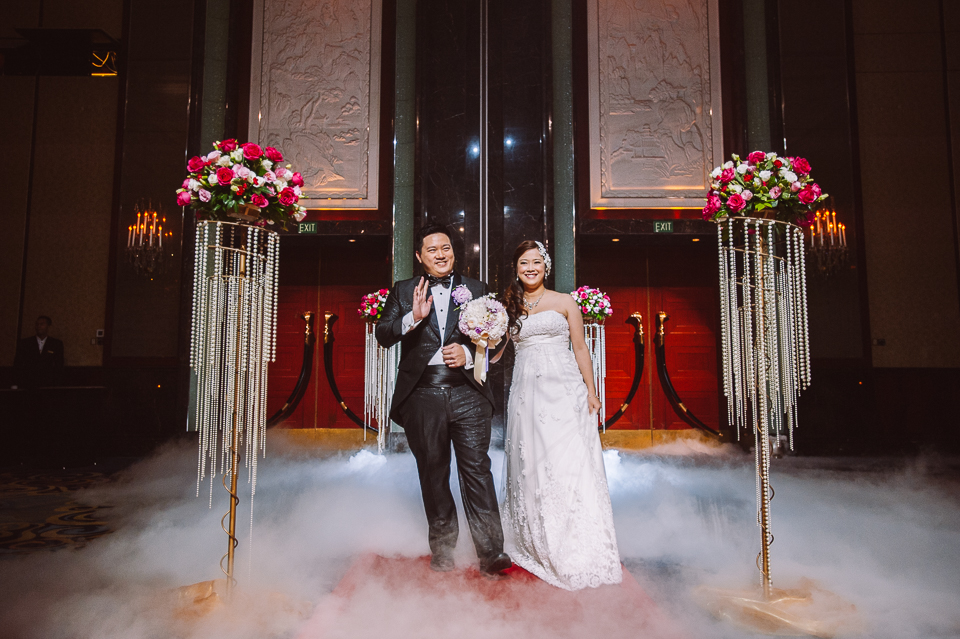 Greg & Suanne
It was nice to have Nat as our photographer for our wedding. He was very professional and arrived before the arranged time.
He has left a good impression on us, willing to snap photos at a moments notice I think Nat was really good in getting shots and I applaud him for his persistency to take photos without being noticed at the same time. Throughout the time we had him as our photography for our reception we were throughly pleased, we worked together to get good pictures as we already had some ideas of what to do before, Nat, politely obliged. Despite some delays, Nat stayed longer than he needed to, to also help do some family potraits for my family.
I couldn't recommend a better photographer who is relaxed and takes care of his part well. Rest assured, I believed that every important moment of our wedding day was captured by Nat as he was very aware of what was going on and he would not miss out on special moments.
Finally, we just want to express our thanks to Nat for making our wedding day special and would definitely recommend him to anyone wanted to procure his services. You won't be dissappointed!
---
Zhang Xin & Wilson
Artistic. Natural. Beautiful. Professional. That's the few words I would describe NatStudios. We had engaged NatStudios last year as our evening wedding photographer after browsing through a list of portfolios. From the first meeting till the actual night, it is his jovial and sincere attitude that makes us feels comfortable and assured that we do not need to worry about the photos on our important night. He got an eye to capture natural and emotional pictures, without us noticing his presence (like a ninja :D). His charisma enables him to mingle well with the crowds, especially with the kids during taking of group photos.
Till now we are still very impressed with the photos he took on our wedding day and would definitely recommended Natstudios for your big occasion :)
---
Andre & Hannah
I got Nat to be my wedding photographer and I must say I wasn't disappointed one bit at all.
From an artistic point of view, Nat has an eye for composition even in the most chaotic kind of setting (for us this was at a public park on a Saturday morning). I must say Nat thoughtfully captured the Cartier Bresson-sque "Moment" by telling getting the wedding party to join hands and have a relaxing stroll through the park!
From a technical point of view, Nat manages to work his way around the harsh lighting on a cloudless day ensuring that the outdoor shoots weren't disasters.
I was thoroughly impressed during my wedding and continue to be. Keep up the good work Natstudios!
---
Shan & Jason
It was a nice cosy Christmas afternoon In 2013. Nat, our photographer was very professional and arrived way before the arranged time. This left a great impression on us. My husband, Jason and I had some hiccups on the road and arrived just in time. We had, initially pre-planned with Nat on how we wish to have our pictures taken when guests arrived. Unfortunately, time was not in our favor, and our plan was a little disrupted. Nonetheless, Nat simply told us to relax and he would take care of the picture taking part, making sure that everyone present would not be missed out. Naturally, as the hosts of the day, these comforting words definitely aid in relieving our worries.
Nat was patient and guided us throughout the times we had to get our pictures taken with our relatives. During the solemnisation ceremony, Nat worked hand in hand with the solemniser to ensure our important moments were all captured. All in all, we were very pleased with Nat's patience, professionalism and attention towards us. The overall product that we received were delicate and very carefully prepared, definitely a photographer that I would recommend for your big day!
---
Alaska & Manfred
Thanks Nat for being part of our solemnisation! Your dedication, zest and jovial spirit shone through the photos and we loved it! Grateful for the wonderful "surprise" and it was a great pleasure working with you!
---
Augustine & Sarah
Hey Nat! Sarah and I would really like to extend our heartfelt thanks to you! For the wonderful 2 days shoot we had in Perth, Oct 2013, and the beautiful images we get to keep, cherish and to build new memories on. All these would not have been possible without your enthusiasm, creativity, professionalism and in general, a great sense of fun. This shoot will always be one of our favorite and best memories we have.
---
Michelle & Bernard
Was browsing through the hundreds of wedding photos that Chun Ping received from you… And just want to thank you so much for the sincere effort you took to make sure everyone of them looks splendid and the great experience with you during our wedding!
---