Frequently Asked Questions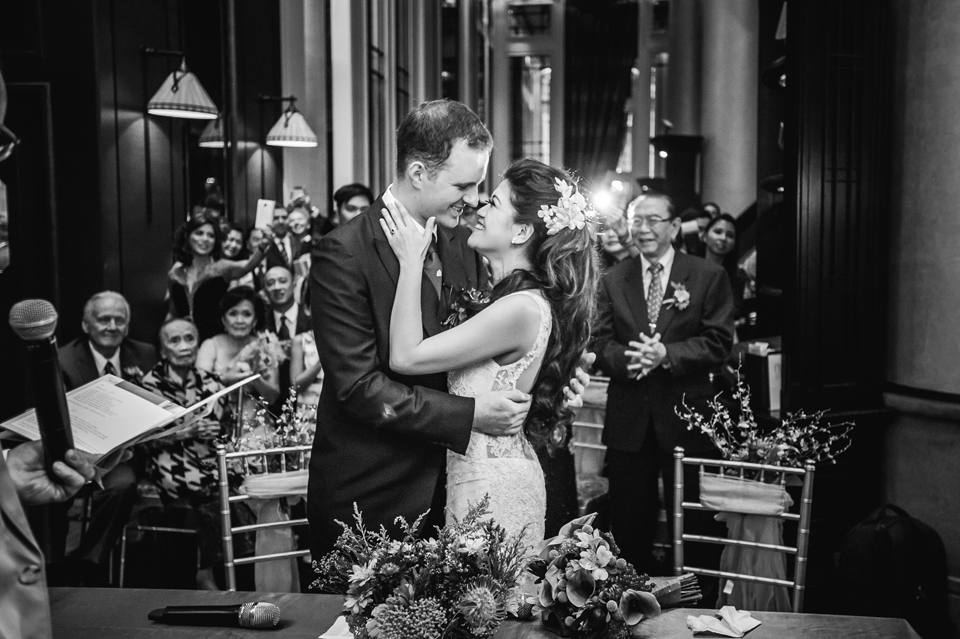 1. What is your photography style?
Telling stories through a collection of emotive visuals and contemporary framing. We believe in natural, unscripted moments – photojournalism at its essence. We prefer to let your wedding celebrations proceed smoothly with minimal intervention, providing art direction and posing guidance only when necessary. Once in a while we like to break away from the norm and push creative boundaries, from artistic black & whites to breathtaking angles.
2. Are gowns and suits provided?
No. Our focus is on photography, to create images to be cherished for a lifetime. We give our couples the flexibility to bring their own customized wardrobe to each shoot. We're happy to recommend gown partners whom we've previously worked together with.
3. Do you provide Videography services?

Videography is courtesy of our partner studios, please contact us for more information.
4. Is makeup & hairstyling provided?

Yes and no. Most of our local and destination pre-wedding packages include makeup & hairstyling services. For our wedding day packages, makeup artists may be engaged separately. We have a pool of makeup artists whom we frequently work together with, and we'll be happy to share their contacts with you.
5. Where can I view your packages and pricing?
Say hello to us through our contact form (or via the menu) and we'll get in touch shortly.
6. I saw your prices on another website, why are they different?
We're aware some of our previous packages are being published online, without our permission. These may be outdated, and may not accurately reflect our current packages or ongoing promotions. We update our packages regularly, so we recommend contacting us directly for the latest offerings.
7. How do I place a booking?
An invoice will be sent to you, stating the package(s) and option(s) selected. A 50% deposit is required as a retainer fee to secure the date and time of your booking. The balance will be due on the date of the photoshoot, unless otherwise stated.
8. What payment methods are available?
We prefer cheque, iBank or cash payments. For international customers, we accept TransferWise (lower fees than telegraphic transfer).
9. What if I need to change/cancel my booking?
Changes in booking date are permitted, subject to availability of the new date. A fee may be imposed, depending on the date.
In the event of cancellation, the client is responsible for payment of all expenses incurred up to the time of cancellation (if applicable). The retainer fee will be forfeited in the form of liquidated damages. Cancellations must be made in writing.
10. I'm an intern/fresh grad/videographer/make-up artist looking for opportunities. How can I apply to your company?
We welcome talent of all shapes and sizes. Please write to us and we'll be happy to get in touch :)